You are here
Webinar: IPR in the Agri food Sector: a Guide to Geographical Indications, Trademarks
The European Agri-food sector is a strategic sector that ensures the world's highest standard of food security, safety and quality, while adapting to the changing needs of European citizens and the current global challenges.
In the European Union, in 2020, the Agri-food industry was the main branch of manufacturing, with 289 000 companies employing 4 240 000 people and with a turnover of approximately EUR 1 100 000 million, representing 14% of consumption. Nearly half of this turnover and more than 62% of jobs were generated in SMEs, which mostly have fewer than 50 jobs.
The CPVO in partnership with the European IP helpdesk, organised a webinar focusing on Intellectual Property rights in the Agri-food sector on 26 May 2021. The webinar is presented by Ms Orsola Lamberti, Legal advisor at the CPVO, and provides a non-exhaustive list of examples of IP rights used in the Agri-food sector, such as Geographical Indications, Trademarks, Patents and Plant Variety Denominations.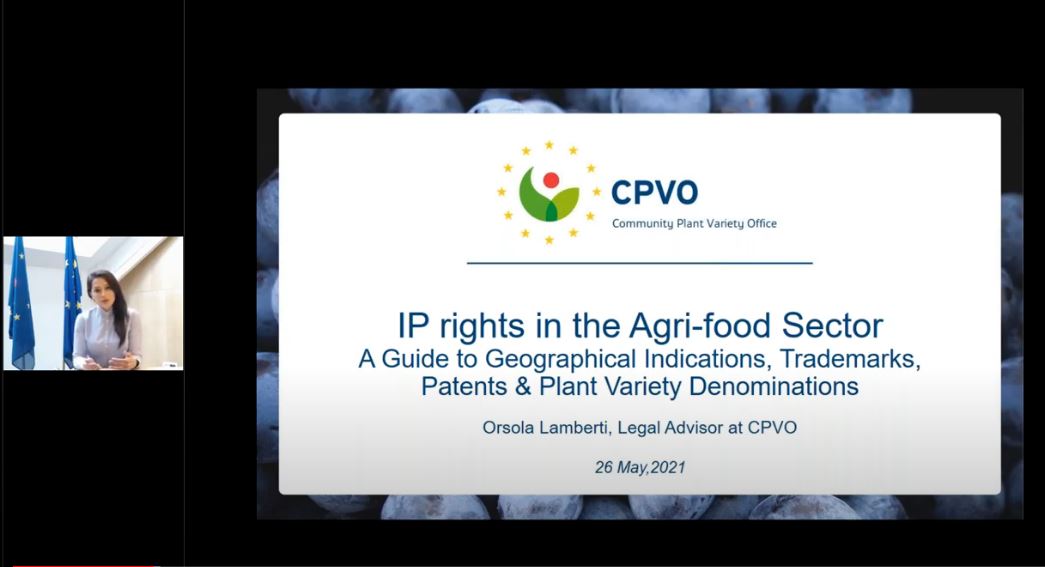 Note: it is also possible to watch the second part of this webinar.