Welcome to the CPVO Careers Page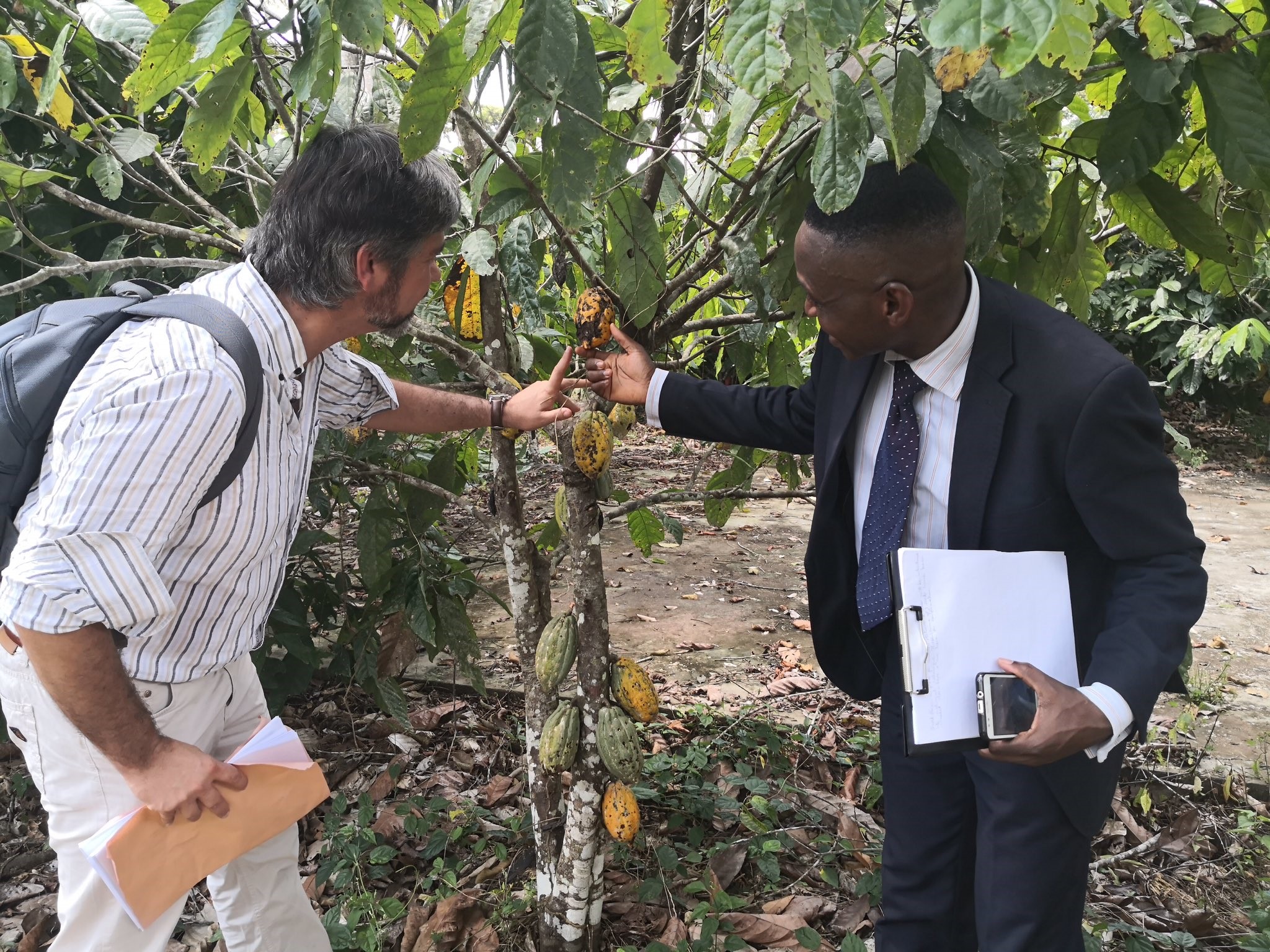 We are thrilled that you are interested in pursuing a career with us!
We are a forward-thinking and dynamic EU Agency based in Angers, France, dedicated to promoting plant innovation. Our mission is to operate, develop, and promote an efficient intellectual property rights system providing customer-centric services, thereby supporting innovation and the creation of new plant varieties for the benefit of society.
We are looking for innovative and creative young potentials and/or experienced professionals to join our team and help us shape the future of plant breeding. We offer a range of exciting and challenging careers in a supportive and stimulating environment where all staff members feel valued and respected.
We believe that our success is driven by the talented individuals who work with us, and we are always looking for passionate and motivated people to join our team.
Why choose the CPVO?
Professional development
We are committed to providing our staff members with continuous training, lifelong learning and support to help them develop their skills and expertise. We also offer opportunities for career advancement and progression, both within CPVO and in other EU institutions.
Work-life balance
We recognise that our people have lives outside of work, and we strive to maintain a healthy work-life balance. We offer flexible working arrangements, and we have a policy for working from outside Angers and abroad to help our staff manage their personal and professional commitments effectively.
Competitive compensation and benefits
Based on the Staff Regulations of officials and the Conditions of Employment of other servants of the European Union, we offer competitive salaries and benefits to attract and retain the best talent.
In addition, you will be entitled to:
Salaries exempt from French income tax
Comprehensive medical insurance as well as paid parental leave and paid sick leave. The healthcare insurance covers staff members and their dependents
Family and education allowances
Expatriation allowance for non-French nationals, home leave, as well as a removal and installation allowance
Onboarding and relocation assistance
Staff members who have completed 10 or more years of service are entitled to a retirement pension
Vibrant community
Angers is a beautiful and vibrant city that offers a high quality of life. From its rich cultural heritage to its excellent food and wine, there is always something to discover and enjoy.
But there is more! Did you know that in 2022 and 2023, Angers was ranked as the best city to live in France for quality of life? Yes, you read it well! Better than Paris, Lyon or Bordeaux!
If you would still love to go to Paris, you may be interested to know that Angers is just 1.5 hours away from Paris by TGV.
But don't just take our word for it - hear from our team members themselves!
Check out our video testimonials to learn more about what it is like to work at CPVO.
And do you want to learn more about your future city? Watch this promotional video:
LIFE AT THE CPVO
We offer a range of exciting initiatives to promote creativity, innovation, and teamwork.
We have just published our latest Strategic Plan where you can get the feeling of our ambitious plans for the coming years.
From a new competency map, well-being initiatives, working groups, training programmes, to cross-functional projects, we encourage our staff members to think outside the box and explore new ideas.
Check out if you are the right person to join us:
Are you a curious and driven professional?
Do you enjoy learning about new trends and best practices in your field?
Have you ever taken initiatives to drive a project or develop ideas?
Are you passionate about making a positive impact on the world?
Have you ever worked in a team or collaborative setting where you had to share ideas, give and receive feedback, and work towards a common goal?
Do you embrace change as an opportunity for growth and innovation?
Have you replied "yes" to most of the questions? So, you are definitely the right person to join the CPVO!
We look forward to hearing from you!
Check out our job posts or register to be the first one to be notified as soon as we publish a new post.
The CPVO is committed to follow the principle of non-discrimination and therefore, as an equal opportunity employer, we do not discriminate on the basis of race, colour, religion, sex, nationality, age, disability, or any other ground.
Join us in shaping the future of plant innovation!