You are here
The SME Fund 2023 will include the reimbursement of the application fees for the Community Plant Variety Office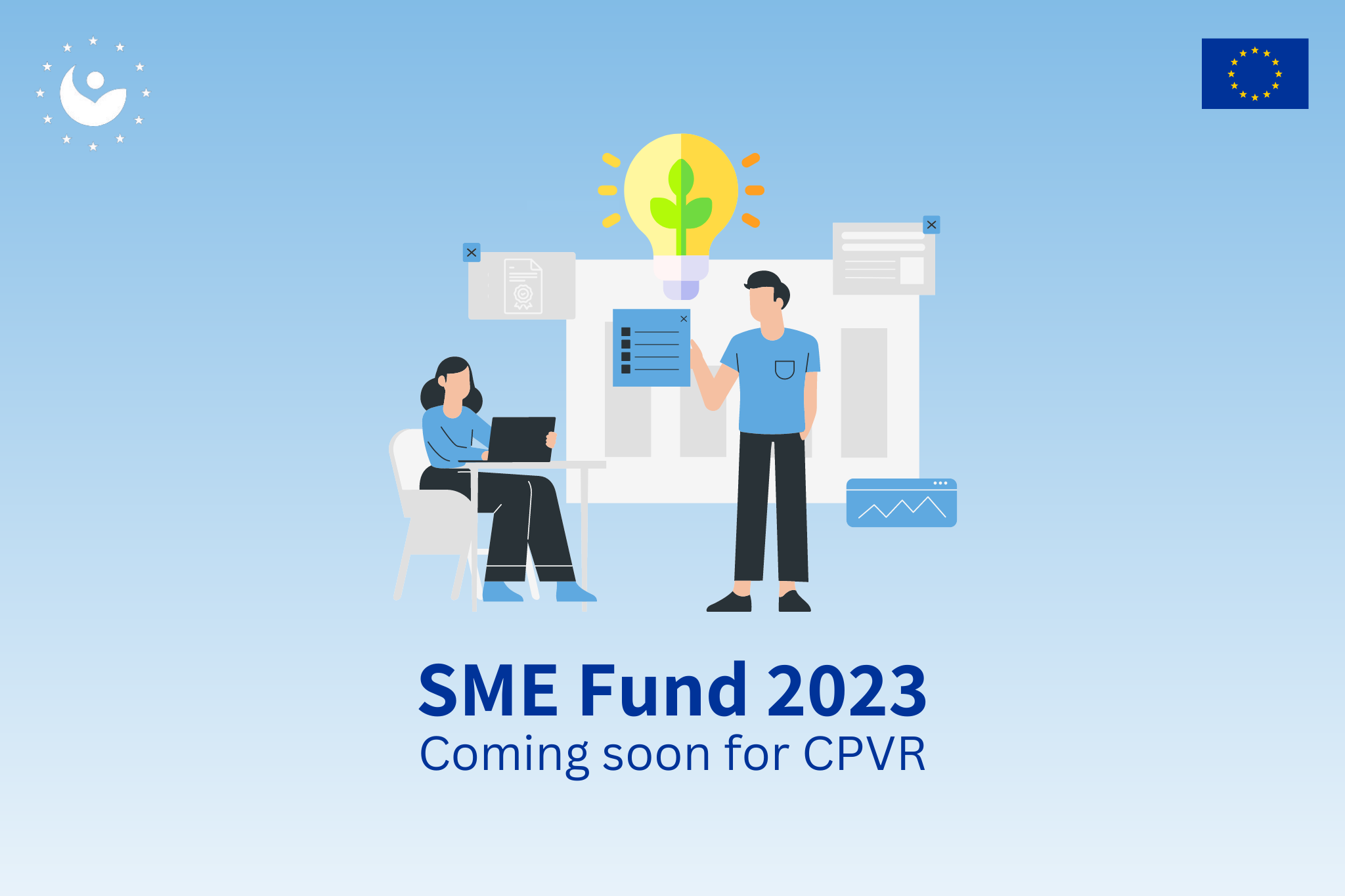 On 23rd January the European Commission and the European Union Intellectual Property Office launched the new 2023 EU SME Fund, which offers intellectual property vouchers for EU-based SMEs.
The 2023 EU SME Fund is established by the European Commission and the EUIPO - European Union Intellectual Property Office. This fund provides vouchers for intellectual property protection to small and medium-sized enterprises within the EU.
EU SMEs represent 99% of all businesses and provide around three-quarters of all EU jobs. To scale up and attract investment, SMEs need to protect their intangible assets with a flexible intellectual property toolbox.
For the first time, the SME Fund will also help SMEs to apply for protection with the Community Plant Variety Office, with the aim of stimulating innovation, development, and investment in this sector. This is particularly relevant to the European breeding sector because, as shown by the recent EUIPO-CPVO study on the impact of the CPVR system on the EU economy and the environment, most of the companies protecting their innovations with CPVRs are small and medium-sized enterprises (SMEs). These small companies (including physical persons who hold CPVRs) account for more than 90% of the registrants of CPVRs and hold 60% of all CPVRs currently in force.
The SME Fund will be available from mid-February, and SMEs will be allowed to request the reimbursement of 50% of the application fees charged by the Community Plant Variety Office for the protection of new plant varieties by means of EU plant variety rights. By this initiative the European Commission supports plant innovation with a view to encourage breeders to develop new plant varieties with improved traits such as drought and pest-resistances or improved nutritional qualities, and thus contribute to the EU's green transition and food security.
If you want to know more in detail the available services, register for the webinar on the 31 January that will present in detail all the services that are already available within the SME Fund. A second webinar will be organised later in February to cover in greater details all relevant aspects relating to patents and CPVRs.
More information in this link.